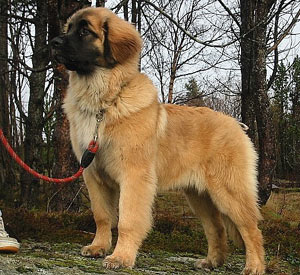 Name: Skjærgaardens Crunchy Pecan Nut "Dixie"
Birth: August 2nd 2003
Sex: Female
Father: Skjærgaardens Harley Fatboy
Mother: NuchDKuch Skjærgaardens Ghost Girl
Country: Norway
Owner: Amy Kippernes and Leif Stenslund
E-mail: s-kippe@online.no
Breeder: Tone Mosby (Skjærgaarden Kennel)
Web: http://www.leonberger-tm.no/
E-mail: mosby@online.no
Note: Dixie is an independent and funny girl who is full of life! We can't wait to begin showing her and hearing her results. Ben (Skjærgaardens Cool Windsor) is her uncle, he is half brother to Muffin, Dixie's mother.