Awesome Amadeus of Shady Oaks "Deus"
Father:
Mother:
Owner: Bill and Boni Faust
Country: USA
Birth: 05.04.1993
E-mail:
Web:
Sex: M
Note: Country: Pennsylvania, USA
Breeder:
Web:
E-mail: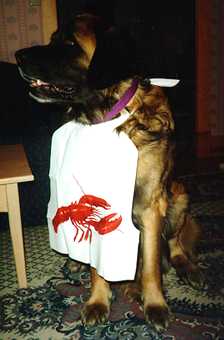 April 97. At the LCA Rescue Kennel in Waldoboro, Maine. He was taken in by Martha Kalina at the Perrygreene Kennel. Martha is a Board Member of the LCA. Deus was waiting for his first Maine lobster dinner. He loves lobsters!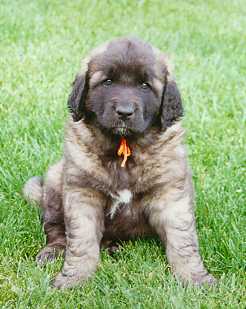 7 weeks old.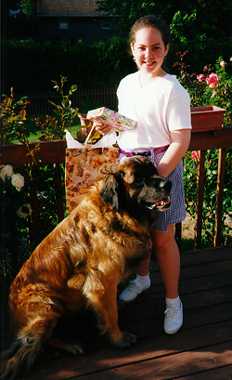 Deus with Christina, our daughter.