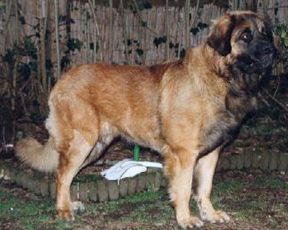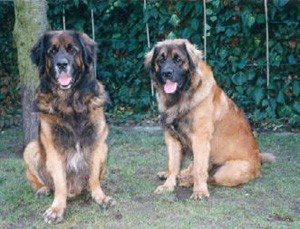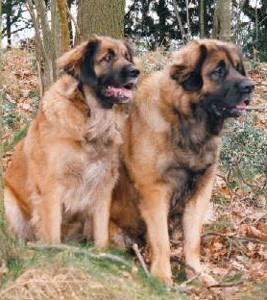 Barry and Angie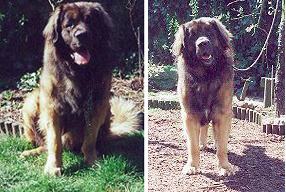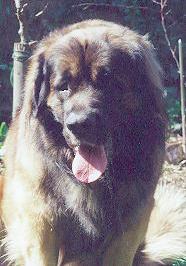 Name: Cavis Leonis Attila - Barry
Birth: 10-10-1997
P: Teddy - Attila v. Roten Schopf
M: Alexis v. Thornbeck
Owner: Edith Steffen
E-mail: E-J-Steffen@t-online.de
Country: Germany
Sex: Male
Breeder: Steffen - Grzelak
Notes: Size 79 cm, weight 64 kg, presently a medium-long coat of deep-red-gold colour, becoming darker (red-brown)
Very good temperament, selfconfident for this age, lovely character.
Titles: 3 x Best Puppy 1998, 5 x Best Junior 1998
21-05-99: he got his first award in open class (in comp. with adult leo) at the age of 18 mths. 1 day - and he is now exactly 9 mths.