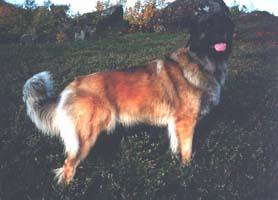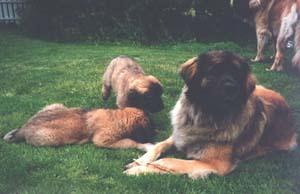 Ådda with puppies
Name: NS Uch Sjö Björnen's Ådda
Birth: 13/06/94
Owner: Edel P. Krey
Country: Norway
Sex: Female
Breeder: Ann-Christin Sultan, Sweden
Notes: Ådda was our first female leo.
She has always been a Beauty. She likes to play and training. She is a part of the family and can go free in the hause and garden.