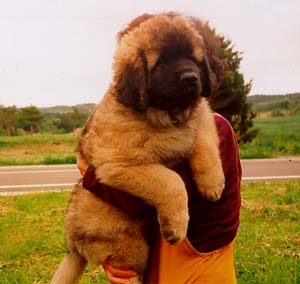 Name: Shogun of Brown Sound Jp. (shg 1,2)
Birth: Mar. 14, 1998
Sex: Male
Father: Don Leo V. Haus Abendfrieden (from Germany)
Mother: Sweet Rosie (from UK, Manorguard)
Country: Japan
Owner: Atsuo Murakami
E-mail: brunsund@r20.7-dj.com
Breeder: Atsuo Murakami
Note: I'm a member the Germany, Sweden and Norway club for Leonberger. I'm breeding of Leo since six years ago. Shogun is very big and very strong bone 83cm, 80kg and very good movement.